Synthesis no. 15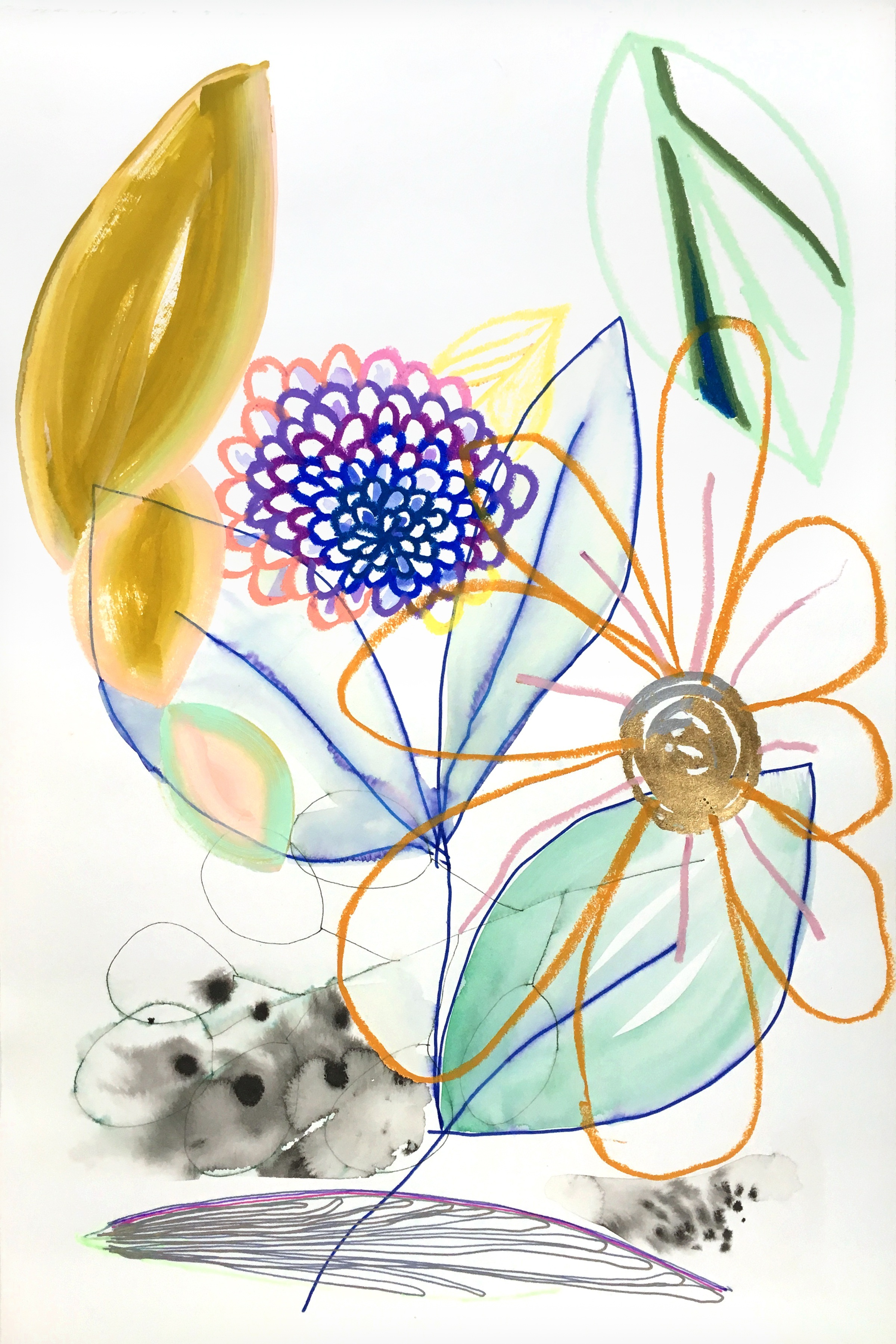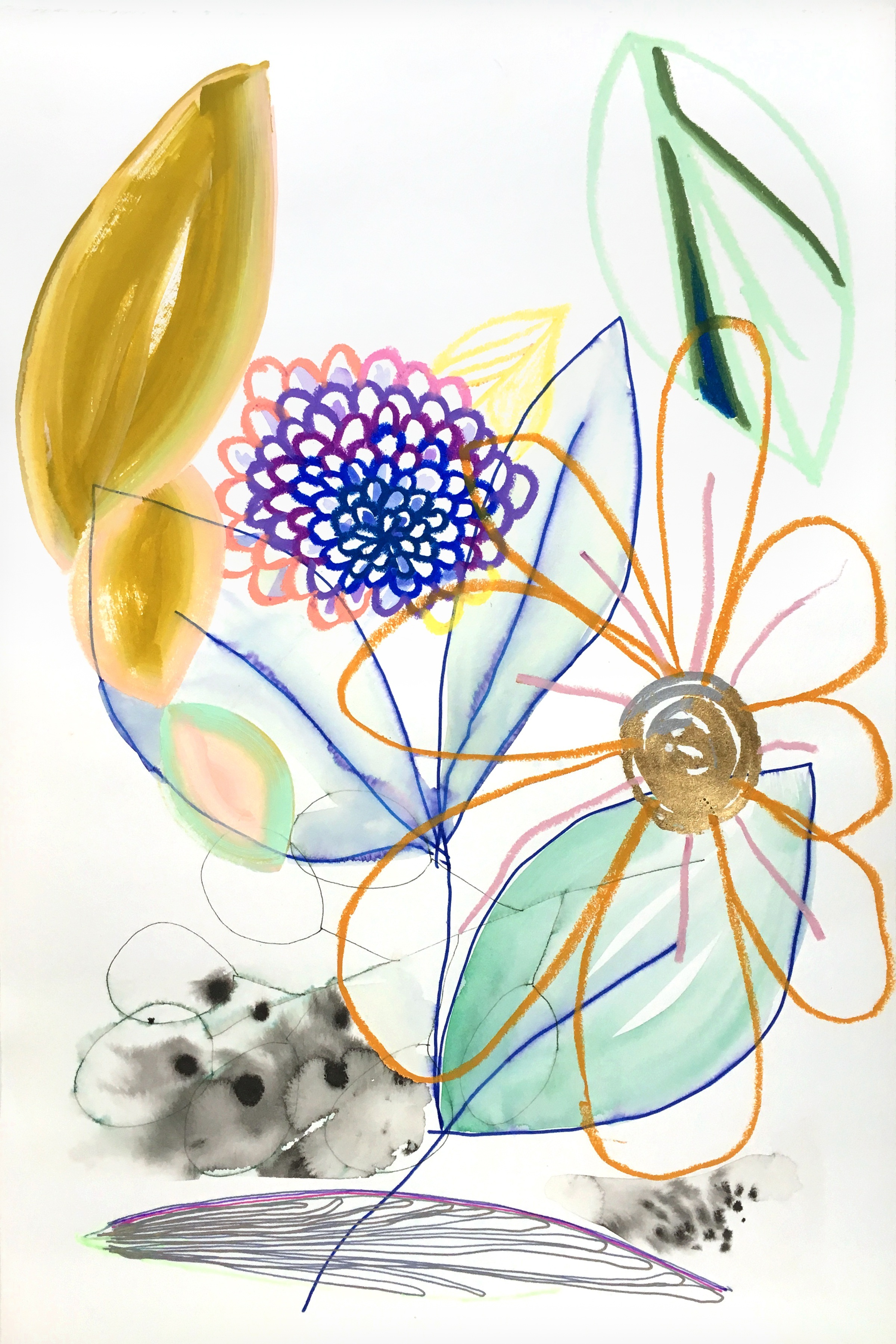 sold out
Synthesis no. 15
Synthesis no. 15, 2017
12" x 18" Mixed Media on paper. Cool, calming hues overlap in this mix of floral and natural shapes. The mix of gold foil, oil pastel, ink and watercolor layers portray the diversity in the garden.
Professionally mounted and float framed in Maple (frame measures 15.5" x 21.5") under UV protecting conservation glass.
--
Synthesis
1a : the composition or combination of parts or elements so as to form a whole
This series of mixed media botanicals are created by pulling floral elements from memory. Assorted leaves and petals combine organically to create new species that play on a stark white backdrop.